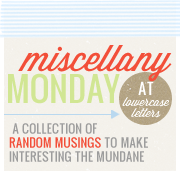 1. I haven't blogged in what seems like forever. We had an amazing vacation - trip to Virginia Beach, VA and Duck, NC and I hope to blog about that this week and to share some great pictures from our trip.
2. I also haven't baked in forever. I have a Pina Colada (no alcohol) cake in the oven now and I hope to share that recipe later today or this week. It it so good.

3. Am I the only one that feels the grocery store prices are crazy? It seems since our vacation I cannot get our weekly groceries under $100. I spent $160 this week and last week. Things are just so expensive.

4. I was promised a new position at work. When my job offer arrived - it wasn't the job title or the pay I was expecting. Also the job responsibilities are very close to the ones of the position I was promised. So I am in "negotiations" to get at least the pay I want and hopefully the position/title as well. I feel confident we can come to an agreement - if not I am fine with keeping my current position/pay and am willing to decline the offer.