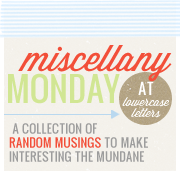 I had a gift card for Bath and Body Works, plus a coupon for a free travel sized item, plus a 20% off coupon...so yesterday I ordered 5 mini lotions, 6 hand soaps, and this super cute Easter chickadee soap. I didn't have to spend any money! How cute is this little pink and green chickadee soap?
I baked a bunch this weekend. I had three orders - 1/2 dozen jumbo chocolate chip cookies, chocolate butter cream frosted brownies, and magic bars for a Monday morning delivery.
I did my meal plan for the week and grocery shopping. I planned most of our meals around things I already had in the pantry.
Only two weeks left until Spring Break. I am anxiously awaiting a week off of work. Even though I have only worked 4 days a week for the past three weeks...I desperately need a week off.